•A simple way for you to manage the health screening process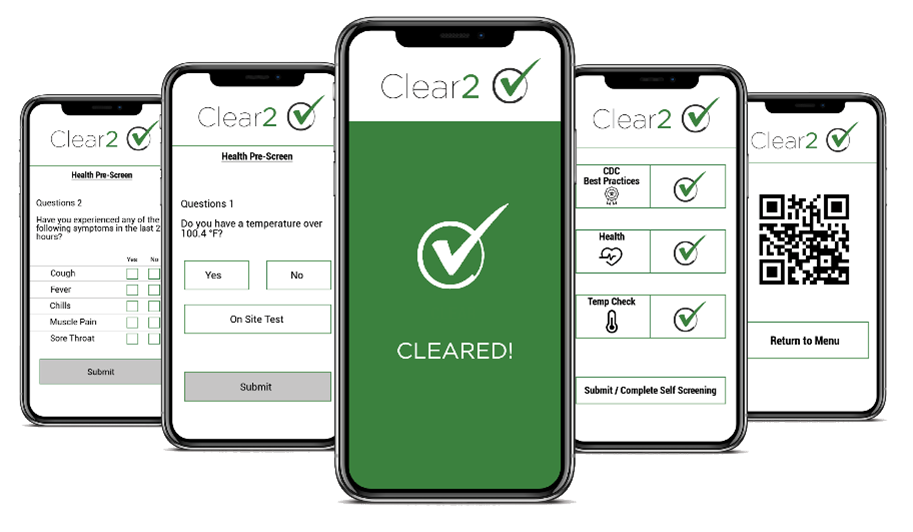 PROTECT YOUR EMPLOYEES + ENSURE COMPLIANCE WITH OUR SIMPLE SOLUTION
DOWNLOAD AND REGISTER
Download and install the Clear2 app from Google Play or the Apple App Store.
Complete the registration process by entering your name, email address, a password, and checking the box to agree to the terms of service. You can also enter your organization's invite code at this time, if necessary.
Tap Sign Up. Your registration is now active and you'll be taken to the Login screen.
Tap Login. You can now login using the email address and password you created.
Allow the app to take pictures and record video, when prompted. This enables facial and voice recognition features of the Clear2 system.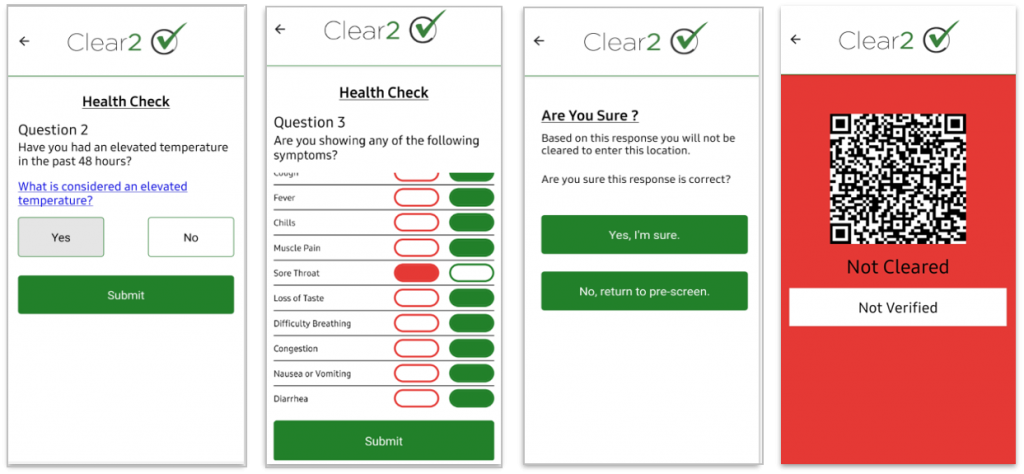 DAILY HEALTH SCREENING
Tap Begin to start the Daily Health Screening. You may also schedule an appointment with a medical professional via Telehealth at this point.
Tap CDC Best Practices. Acknowledge and complete this section by reading each item and tapping the acknowledgment button.
Tap Health Check. Answer each question honestly and submit your answers.
Check your temperature at home or skip it and use the Clear2 Kiosk at your work location.
Submit your screening information.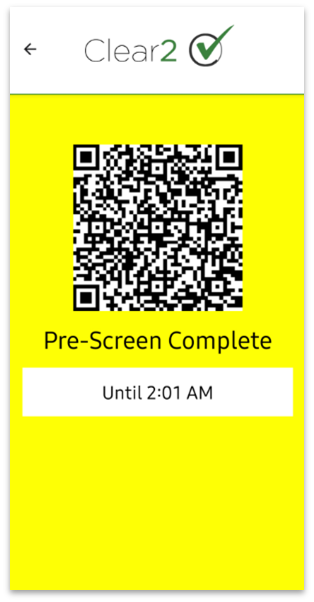 STATUS, VALIDATION, AND CHECK IN
Show My Status will reflect whether or not you've completed your Daily Health Screening. A yellow screen indicates that your screening is complete needs to be validated at the Clear2 Kiosk at your workplace. A red screen indicates that you are not cleared to enter your work location.
Validation allows you to scan a QR code posted at your workplace. You must scan the Validation code and receive Clear2 approval to enter.
Check In to your workplace if you leave and need to re-enter anytime during the day; scan the Check In QR code each time you return to gain entry. Your validated status will expire before the next workday begins.
You must complete the screening, validation, and check in each workday.
If your answers to the Daily Health Screening indicate that you may be affected by COVID-19, you will not be cleared to go to your work location.
Alert your supervisor immediately. You may also wish to schedule a Telehealth appointment through the Clear2 app.
Your company administrator will receive email notification of your status.
Show my Status will reflect Not Cleared; you will be unable to move forward in the app or enter a Clear2 location.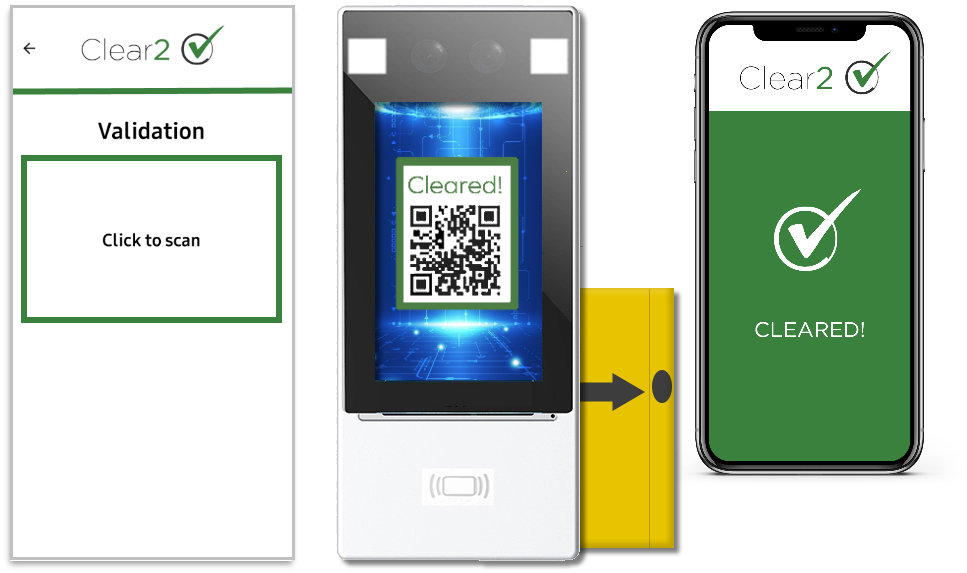 ON-SITE VALIDATION
•Individuals simply stand at the Clear2 Kiosk upon arrival and are scanned thermally to get a temperature reading.
•If the user has a normal temperature reading, a QR code will populate on the Kiosk to be scanned with the Clear2 app.
•If the user has an elevated temperature, the QR code will not appear and a notification alert will be sent immediately to the company Clear2 administrator.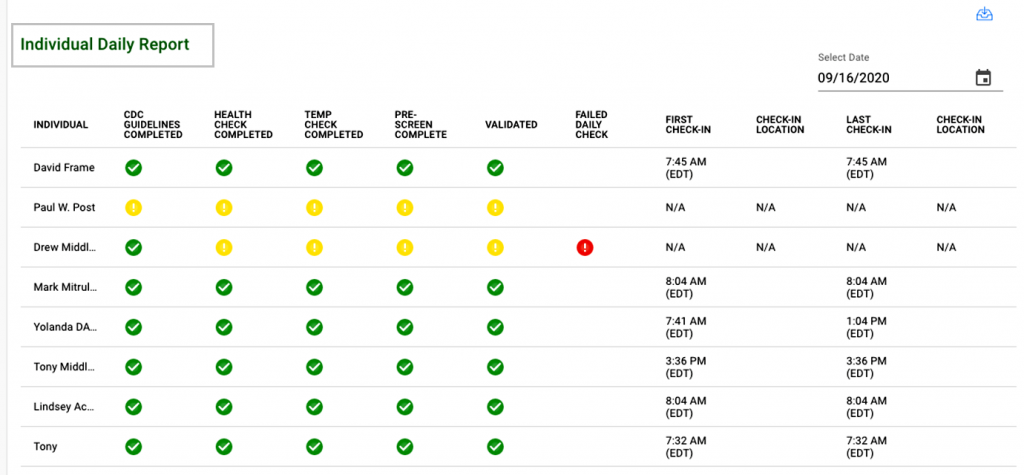 REPORTING
The Individual Daily Report lets you check employees' compliance and pre-screening status – daily, weekly, or monthly.
Let us show you a live demo of the system Give us a call: 806-373-4148 or 800-749-9025
Download our overview brochure