Discover, issue, renew, govern, manage, and automate the lifecycles of any digital certificate from a single platform.
Sectigo Certificate Manager (SCM) is a universal platform purpose-built to issue and manage the lifecycles of public and private digital certificates to secure every human and machine identity across the enterprise, all from a single platform. With SCM, customers can automate the issuance and management of Sectigo certificates, alongside their certificates from other publicly trusted Certificate Authorities (CAs) and existing private CAs, like Microsoft CA.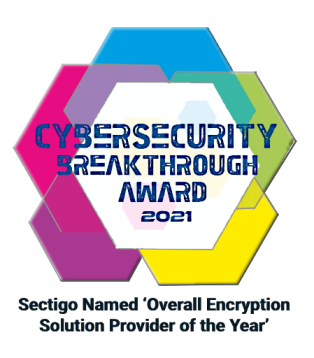 Single Platform Admin
A single pane of glass to manage both public and private certificates issued from Sectigo and other Certificate Authorities, including Microsoft CA.
Enable New Use Cases
Certificates are necessary to secure identities and enable new enterprise use cases such as Zero Trust, passwordless authentication, remote identity validation, document signing, RPA, etc.
Zero-Touch Deployment
Advanced capabilities to automatically install user and device certificates with a single click.
Certificate Management in the Cloud
The gold standard for enabling automation and perimeterless security across cloud and multi-cloud environments. Lower cost of deployment. Increase the speed of threat discovery. Control over all digital identities.
We offer a free discovery scan of your SSL Certs and have a robust POC program to prove the value of the solution to your organization, Contact us today!