SECTIGO CERTIFICATE LIFECYCLE MANAGER – High Level Architecture – a birds eye view of the power of Sectigo CM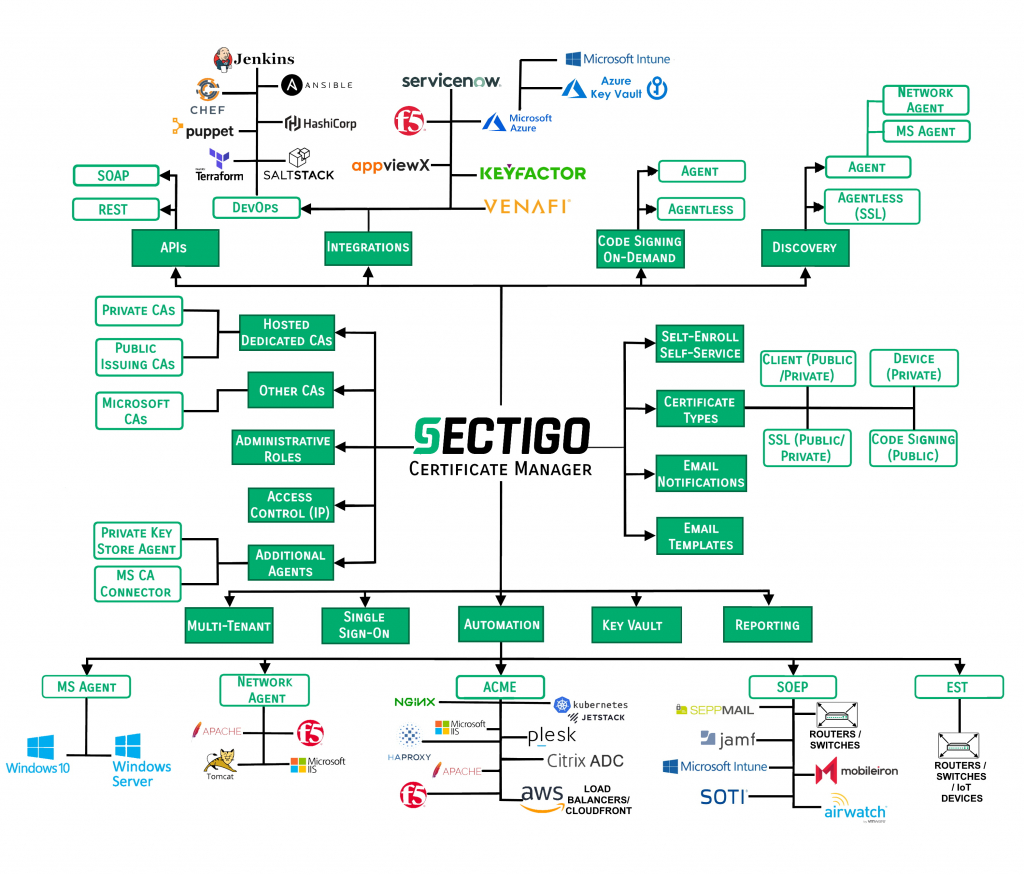 With Sectigo Certificate Manager, customers can automate the issuance and management of Sectigo certificates, alongside their certificates from other publicly trusted Certificate Authorities (CAs) and existing private CAs, like Microsoft CA. Learn more about this universal platform for orchestration and management of certificates and keys.
---
The University was in need of a system that could be implemented to help the IT staff streamline the management of the certificates – from expired certificates to issuance of new certificates, all with an easy to use management console. Download this case study to learn more.
---
Sectigo Certificate Manager (SCM) provides complete visibility and lifecycle control over Microsoft certificates alongside your other private and public certificates. With direct integration into Microsoft Certificate Authority (MSCA), Sectigo delivers a modern approach to issuing and managing any certificate across your business, all from a single platform.
---
Many organizations want to use certificates for Secure/Multipurpose Internet Mail Extensions (S/MIME), Wi-Fi, VPN, and client authentication; however, it is difficult to manually issue and manage user keys across many mobile devices that access enterprise connections and email. Discover why your security team needs a single automated platform that offers seamless certificate management.