Wello's automated, touchless temperature check stations lower the risk of contagious illness in your workplace and keep operations humming along at full speed.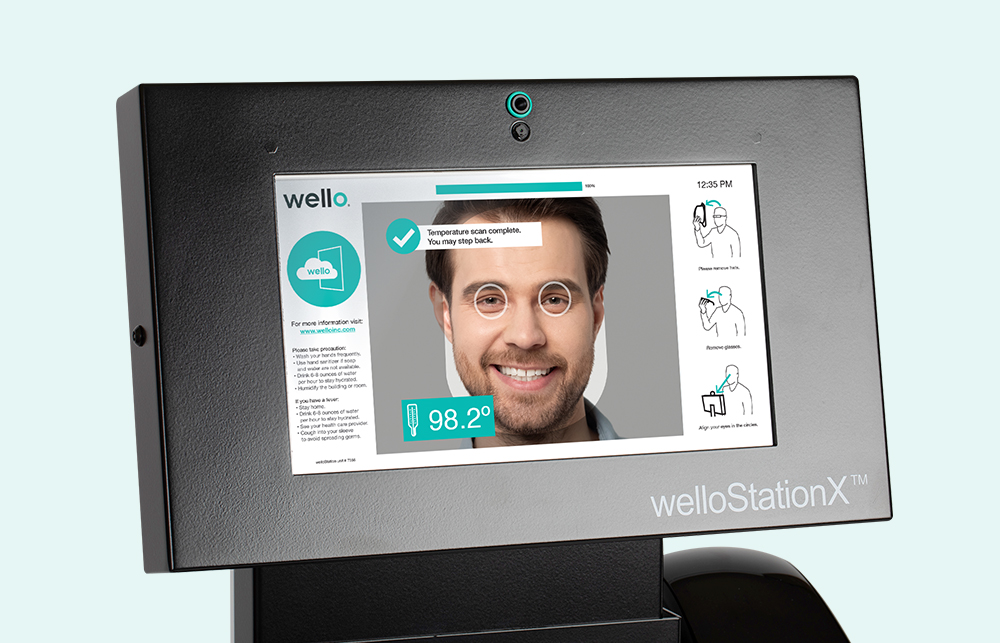 The only automated, FDA-cleared no-touch clinical thermometer
Rest easy knowing you've done your part to keep facilities safe for employees and visitors. Wello's rapid, non-intrusive facial scan catches even subtle temperature elevations that could indicate infection.
A touchless temperature screening kiosk identifies potential infections
Alerts are sent when someone scans above the temperature threshold
Employees and visitors enter the building wearing a Wello badge
READ FDA Approval at the download below
The safest, most accurate option for lowering employee health risks. Wello is the only automated, touchless FDA-cleared clinical thermometer—you'll never have to expose your staff to unnecessary risk.
See the full FDA documentation here welloinc.com/wp-content/uploads/2020/09/K180298_wellostationx_fda.pdf
---
---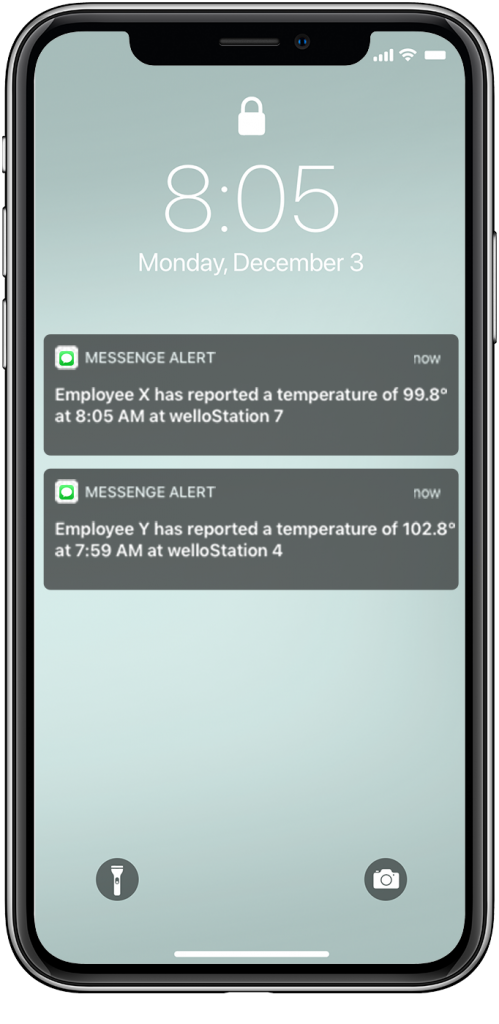 Get instant alerts when someone scans above the threshold
Easily configure your welloStationX to alert the appropriate employee or department leader when a kiosk detects an elevated temperature.
Adjust your temperature threshold from the wello baseline
Eliminate the need to designate a full-time role to temperature monitoring
Get alerts via SMS or email in real-time and view the live feed of scans
You see data on employee scans
Alerts flag elevated temperatures
Managers access historical health reports
Integrate data with your other systems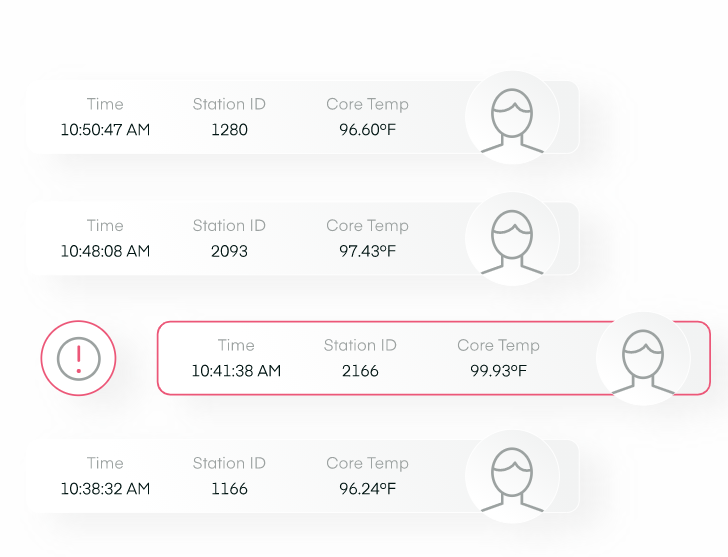 Add user profiles to track employee and vendor data
Create user IDs and track historical data for each employee and vendor that enters the building.
Track baseline temperatures over time
Add department and vendor information for more targeted alerting
Manage complexity and compliance requirements easily
Integrate with your time and attendance system
Want to use facial recognition technology instead of PIN codes? Contact us to try the beta 806-373-4148 | 800-749-9025