Need to input client information fast?  Then SmartReg is for you!
Learn More from  our SmartReg White Paper: 

  smartreg-white-paper
Reduce the time it takes to enroll users into any system with SmartReg.  Simply scan a driver's license and watch as the system automatically populates any enrollment or registration screen in seconds.  Save both time and money by minimizing manual data entry errors and reducing the time it takes to enroll customer information.
SmartReg pulls data from any card with machine readable data, and will automatically populate it into your enrollment form or forms by simply swiping the card through a reader. It can populate virtually any Windows screen or form with no data entry!
Smart Reg offers built-in support for most cards with machine readable data such as: Driver's Licenses, Credit Cards, Military IDs, and the Foreign Workers Identification Card. The SmartReg system also has a customizable library that allows you to add other ID cards that are unique to your needs.
Streamlined Enrollment & Data Capture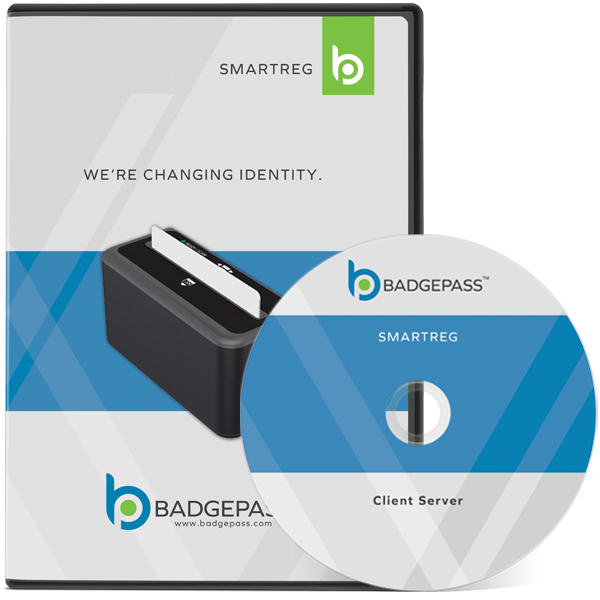 Key Features:
• Driver's License Scanning
• Magstripe & PDF417 compatibility
• Application independent
• Automatic screen recognition
• Hot key output
• Customizable special messages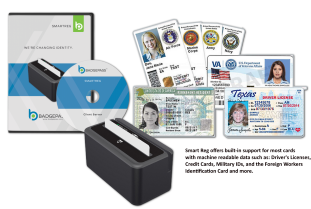 Works with any Government Issued ID
BadgePass Driver's License Readers
Fast and Accurate
The BadgePass Driver's License Reader provides a reliable and affordable solution for reading the 2D barcode and/or magnetic stripe on all valid government issued driver's licenses and ID cards. This reader incorporates breakthrough technology and revolutionary decoding software designed to provide a read capability unsurpassed in performance, accuracy, and ease of use as compared with any product available on the market today.