We will change the way you think about security.
Visitors want to move quickly through security checkpoints at a seamless pace, knowing they're well-protected everywhere inside your venue—while your security teams want the assurance that they can reliably pinpoint and stop threats. This shouldn't be a trade-off.
The Evolv Express weapons detection system combines powerful sensor technology with proven artificial intelligence (AI), security ecosystem integrations, and comprehensive venue analytics to ensure safer, more accurate threat detection at an unprecedented speed and volume. Revolutionary touchless security screening that's 10x faster than the competition. You can now create a safe, welcoming and line-free visitor experience with no stopping or emptying of pockets. Processing up to 4000 people per hour!
Be sure and watch the video below!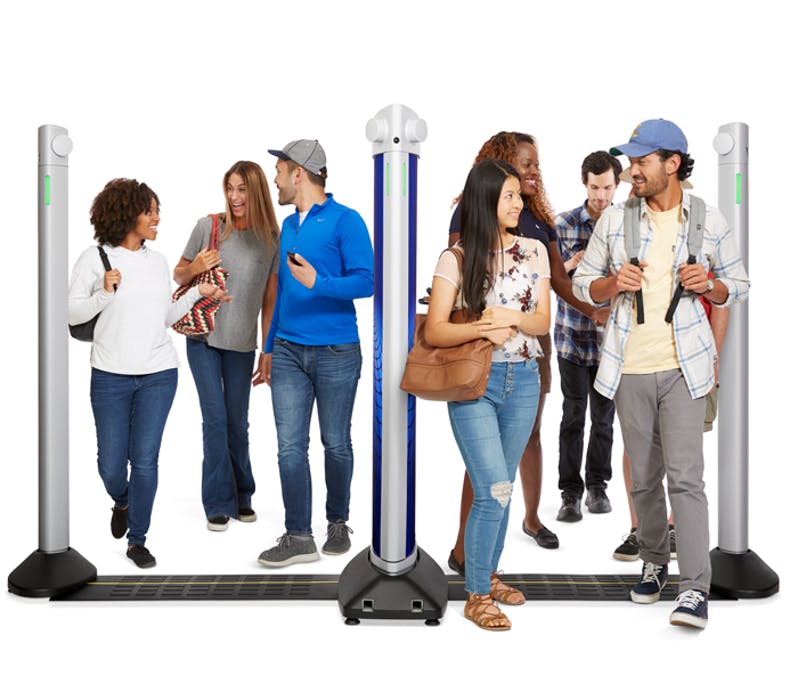 Introducing Evolv Express®
Traditional security screening was not designed for today's dynamic threats. Unlike metal detectors, manual bag checks, wanding, and other traditional solutions, Evolv Express® offers an innovative approach to physical security screening.

Evolv Express accelerates physical security screening while maintaining the highest degree of weapons detection accuracy. It eliminates the friction that visitors, fans, patrons, employees and students typically experience moving through security by screening them in a touchless manner. This helps reduce the security risk of crowded security lines. It also drastically reduces false alarm rates and human errors by security guards.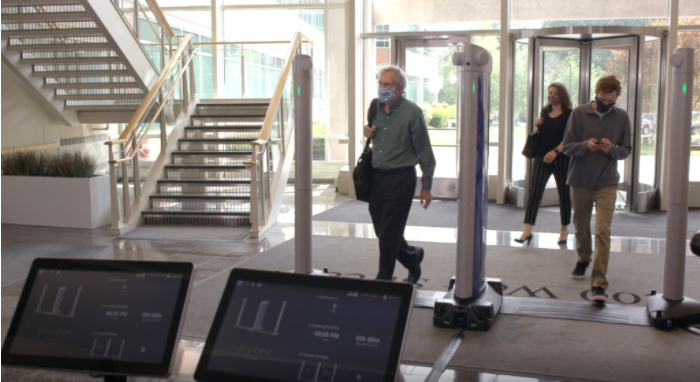 Safety Without Compromise
Evolv Express® is the world's first and only touchless security screening solution that meets all of the post-pandemic security screening requirements. We provide an optimized visitor experience using new sensor technology, machine learning and artificial intelligence to increase both efficiency and effectiveness.
Intelligent Security Screening
Unlike traditional metal detectors, Evolv Express is powered by the Evolv Cortex AI™ software platform which enables the system to spot threats while ignoring harmless personal items. When a potential threat is detected, real-time image-aided alarms show guards precisely where the potential threat is on a person or in their bag.
It keeps high volume entrances flowing by reliably detecting guns and other weapons as visitors walk through at a natural pace, carrying their phones, bags and other harmless personal items.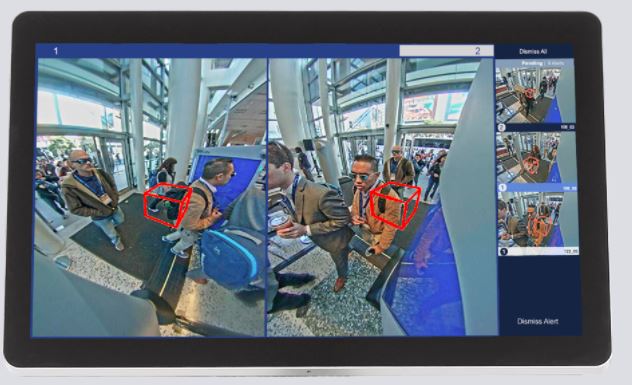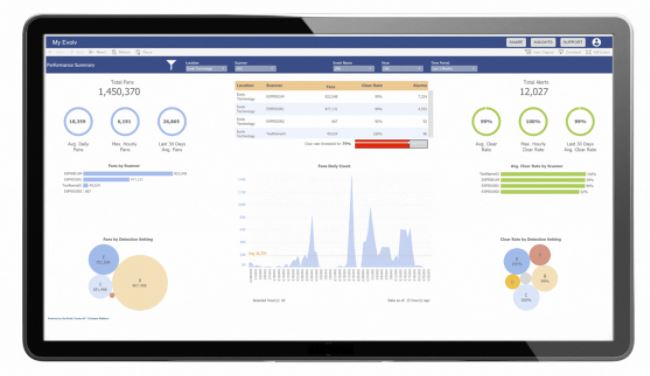 Actionable Insights
Evolv Insights™ is the powerful analytics engine that provides security and operations professionals with a single, easy to use, self-service dashboard to view, review, analyze and gather insights from their Evolv Express systems.
With automated data collection and access to relevant weapons detection system performance, screening statistics, and visitor flow and arrival curves, it's now possible to move away from reactive threat management and intuition-led decision making and instead, use data for actionable insights.
Thermal Imaging for Pandemic Threat Screening
In today's world, many venues and facilities need to screen visitors and employees for elevated body temperature in addition to traditional weapons screening. With the addition of a thermal sensor and the Evolv TempCheck™ software application, the Evolv Express platform can screen each visitor for elevated skin temperature in an average 2-3 seconds followed by immediate, touchless weapons screening.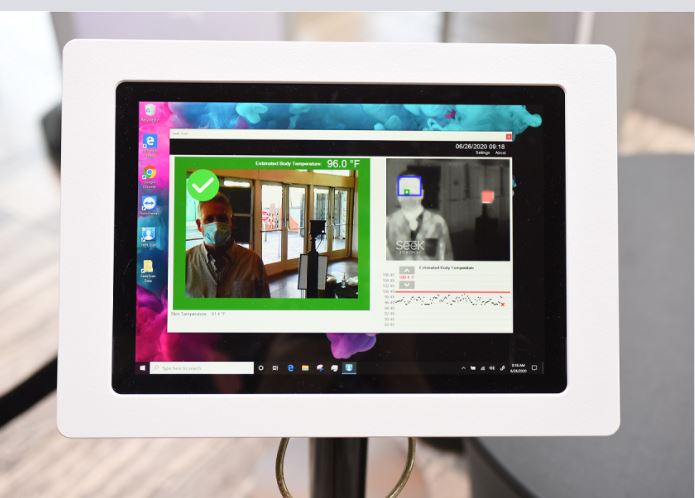 Trusted, Proven and Reliable
Evolv Express is manufactured in the United States and has been tested, verified and approved by numerous organizations.
It's used at top entertainment venues, stadiums, cultural landmarks, distribution centers, hospitals and schools including Manchester City FC, Six Flags Theme Parks, Dr. Phillips Center for the Performing Arts, Hershey Park, Potawatomi Casino, Lincoln Center for the Performing Arts, two South Carolina school districts, Biltmore Estate, Wynn Las Vegas, Georgia Aquarium and numerous others.
Evolv has screened more than 50 million people, second only to the U.S. Department of Homeland Security TSA.