Connect printers feature 300 dpi resolution and edge to edge printing for premium print quality, allowing your badges to convey a professional image of your organization. When coupled with BadgePass ONE software, users can capture photos and print to a Connect printer from any device – including a smartphone!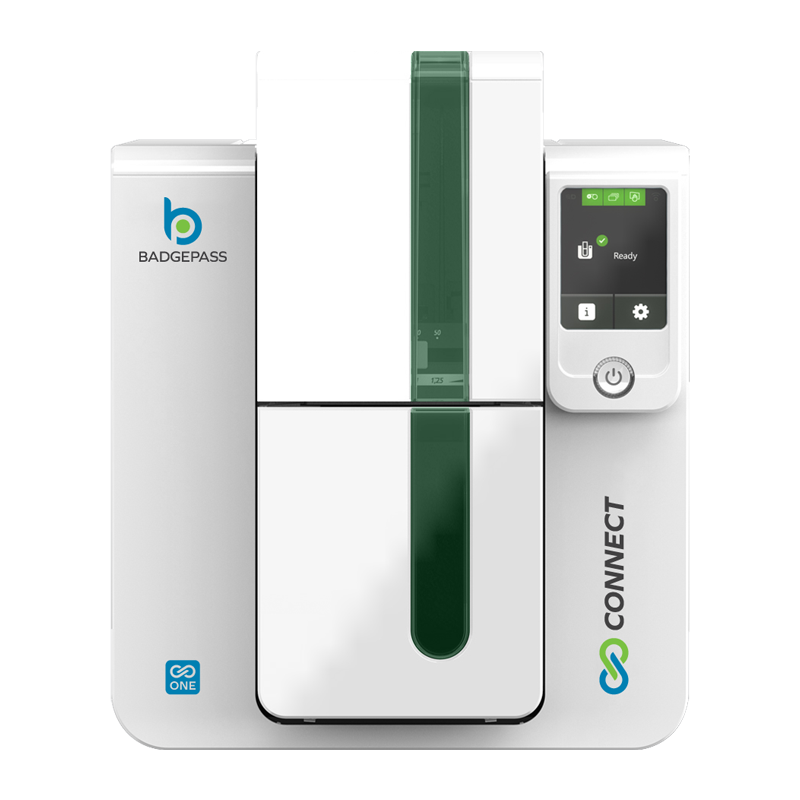 Advanced Printer Integration
The BadgePass Connect printer was specifically designed for compatibility with BadgePass ONE software. Hooking up the printer couldn't be easier – all you need is a network connection and available IP address! There is no printer driver required and our user-friendly portal allows you to see printer status, print test cards, check print counts, ribbon usage and more.
• Government agencies
• Corporations
• Schools
• Healthcare facilities
• and more!