BadgePass Access Manager offers customers a new perspective on electronic door access. Built by ID industry experts who understand the importance of streamlined card issuance and activation, this user-friendly software allows customers to not only manage door access privileges with ease, but also increase security through our automatic badge activation process. BadgePass Access Manager is more than just door access control – it is a part of our complete credential management system, allowing you to do more with your badge!
Automatic Activation and Deactivation of Credentials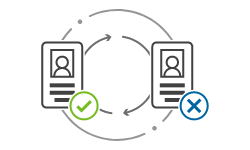 Streamlining the card issuance process is our number one priority at BadgePass. As a result, our card production process ensures that cards are not only printed and personalized but are also activated with a cardholder's appropriate door access permissions during print, enabling a cardholder to instantly start using their badge on assigned doors.
Eliminate Credential Overflow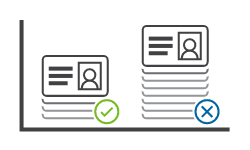 In BadgePass, when new badges are produced for existing cardholders, lost or stolen credentials (previously issued cards) are automatically deactivated as the new card is printed, ensuring each cardholder only has one active badge in the system at any given moment. Many other systems require multiple systems, and access to multiple systems and databases, to deactivate lost or stolen credentials. This multi-step process often results in more active ID cards in your system than there are actual active cardholders, also known as credential overflow. As cards are used for accessing doors and essentially acting as keys to your building, it becomes increasingly important to minimize this risk to your organization's security.
Secure Non-Proprietary Hardware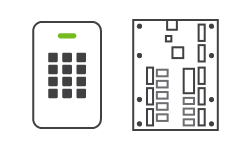 When it comes to implementing door access for your facility, the hardware is often the most expensive part of your investment. That is why it is so important to us to partner with industry leading hardware manufacturers like Mercury Security, Allegion, HID and ASSA ABLOY. All the hardware items that we implement with BadgePass Access Manager are non-proprietary, protecting your investment and giving you flexibility that you deserve should your software needs ever change in the future.
Customize Door Access Groups and Schedules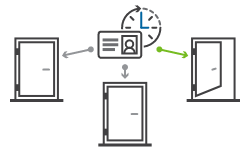 Easily create custom security groups within the BadgePass system, allowing cardholder group membership to determine which doors people can access and when. Our advanced scheduling tool allows organizations to create an unlimited number of schedules and holidays and apply those to any doors on the system.
Enable Lockdown with Ease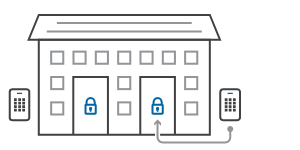 As organizations implement new policies and procedures for emergency evacuations and lockdowns, it becomes increasingly important that your door access control system give you the ability to easily enact a campus-wide lockdown. In an emergency where every second counts, time spent running around locking or unlocking doors to seal off a room, wing or building puts people at risk, both from doors not getting locked in time or from potentially coming into contact with whatever the threat may be. For these reasons, lockout and/or lockdown capabilities are an essential feature for a modern access control system.
Grant Visitors Temporary Access to Doors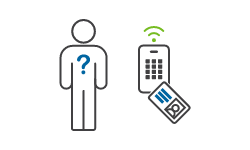 Fully integrated with BadgePass Visitor Manager, Access Manager allows facilities to easily grant temporary door access privileges to visitors and other guests. Our customizable QuickPass visitor badge option allows a visitor to automatically be assigned guest-level access upon completion of their check-in process. Then, their movements throughout the facility are automatically updated on the secure on-site list every time they present their badge to a reader. For security purposes, and to minimize the risk of credential overflow, visitor access privileges are automatically revoked as soon as a visitor is checked out.
Door Access Data and Events from Anywhere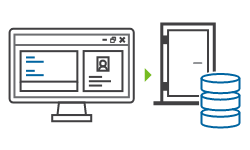 Easily view access events, including valid and invalid card reads, panel status notifications, specific cardholder activity, and more from a variety of places within the BadgePass system. Our Monitor Pointe application offers a user-friendly interface for viewing all access control events coupled with cardholder photos and details. The system also uses web-based SQL reporting services, offering you easy access to door access details from anywhere you need them.