ENTERPRISE ID SOFTWARE
BadgePass Identity Manager is unlike any other ID badging software in the industry. This user-friendly Photo ID software allows you to not only create unique, high-quality ID badges but also manage and track the entire life cycle of that badge. Identity Manager is the foundation for your fully integrated credential management system, enabling seamless integration with other software applications and unlocking the unlimited future potential for your card!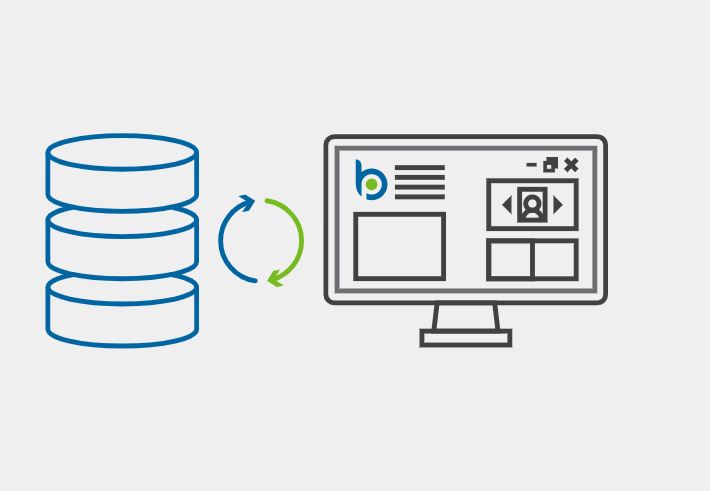 Data Integration Tools
Included with BadgePass Identity Manager software, DataSync is a powerful tool that allows users to import data from an existing data source (ex: student information system or HR database) into the BadgePass system. It streamlines the enrollment process by eliminating the need to manually enroll cardholder information and ensuring that the information in your system is continually up to date.
Even if you have multiple databases, DataSync can manage multiple data integrations and import all relevant and required cardholder data into BadgePass. DataSync can also help to manage your active credentials based on data within your system, such as whether an employee is currently active or not. Should a cardholder be removed from payroll, for example, DataSync can update their cardholder record in BadgePass and automatically deactivate their credential in the process, minimizing the risk of Credential Overflow at your facility.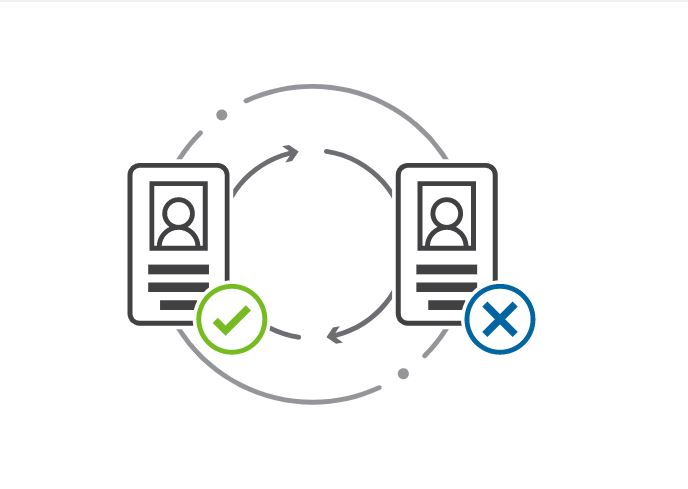 Automatic Activation and Deactivation of Credentials
Streamlining the card issuance process is our number one priority at BadgePass. As a result, our card production process ensures that cards are not only printed and personalized, but are also activated during print, enabling a cardholder to instantly start using their badge for anything they need it for including door access, tracking and other transactions.
With Identity Manager, we give you the ability to read the secure data stored on a technology card (ex: proximity or smartcard) during the print process and assign it back to the appropriate cardholder. While reading that number, we also activate any security privileges or permissions that are assigned to that user, ensuring their card is active as soon as it is finished printing.
Single-Step Process
With many ID systems, card activation is a multi-step process, requiring the cardholder to visit multiple departments to have their card activated in the variety of other systems that use it. This is simply the result of using a badging software that prints badges but doesn't enable those cards to be used for anything else. While this may not seem like an issue for initial card print, it becomes a bigger security risk as cardholders lose or misplace badges and new ones are issued.
Deactivating Lost or Stolen Badges
In BadgePass, when new badges are produced for existing cardholders, lost or stolen credentials (previously issued cards) are automatically deactivated as the new card is printed, ensuring each cardholder only has one active badge in the system at any given moment. Many other systems require multiple systems, and access to multiple systems and databases, to deactivate lost or stolen credentials. This multi-step process often results in more active ID cards in your system than there are actual active cardholders, also known as credential overflow. As cards are used for more than just visual ID, it becomes increasingly important to minimize this risk to your organization's security.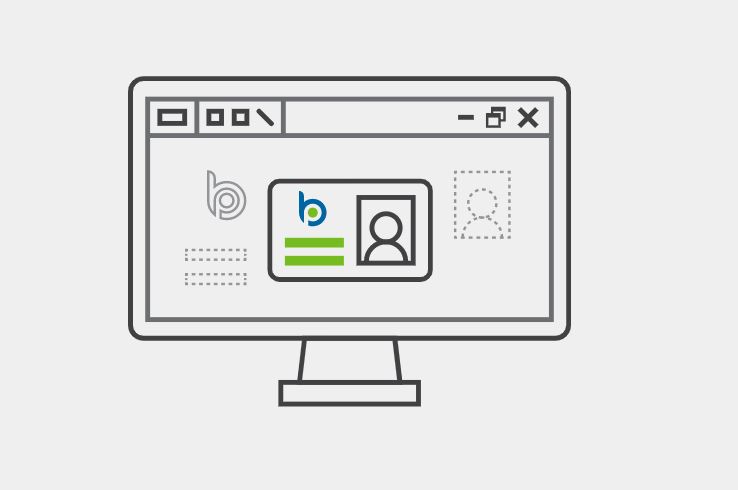 Advanced Badge Design Capabilities
BadgePass Studio, included with BadgePass Identity Manager, is the most user-friendly card design application in the industry. This application allows users to design unique and secure credentials for professional photo ID badges, visitor badges, membership cards, loyalty cards, event passes, and more. Easily add text fields, photos, images, signatures, 1D and 2D barcodes and more to your ID card design!
As updates are made to card designs in BadgePass, those changes are automatically reflected at each Identity Manager workstation, making card design updates easier to roll out than ever before – especially for large customers with multiple locations!
Not sure what you want your card design to look like? We can help! Our team of card design and security experts can assist you in creating a badge design that's unique to your organization and meets your security needs. We also have an in-house graphic design team to assist with logo modifications, color adjustments or card designs, as needed.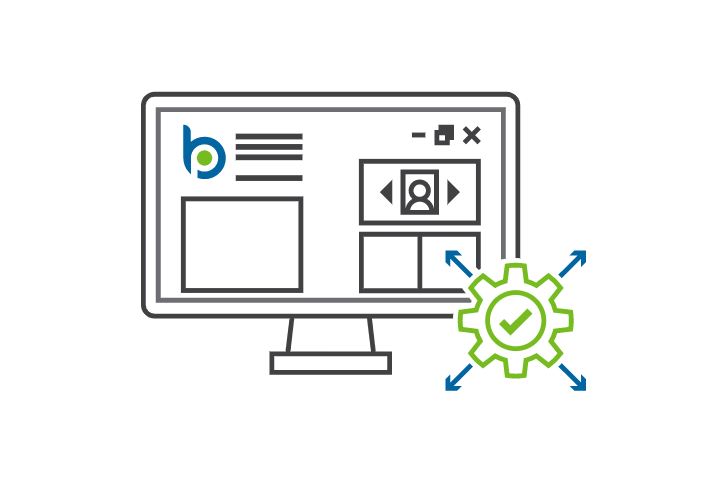 Simplified System Expansion
More than just an ID system, BadgePass Identity Manager is the first step to a streamlined ID badging process and the foundation for a fully integrated credential management system. Unlike most photo ID software that's centered around producing ID badges for visual security, BadgePass gives your ID badge more functionality and usability to help you get the most out of your system.
Not sure what you want to use your IDs for yet? That's okay! With BadgePass, you can add additional applications over time, as your needs grow. While many customers may only need Photo ID software today, 97% of customers who purchase an ID system implement an additional application for use with that ID system within the first 2 years. We understand the importance of building a strong foundation for your organization's security, starting with the badge. When you implement Identity Manager, you can feel confident that investment will be capable of growing with your organization as your needs expand in the future.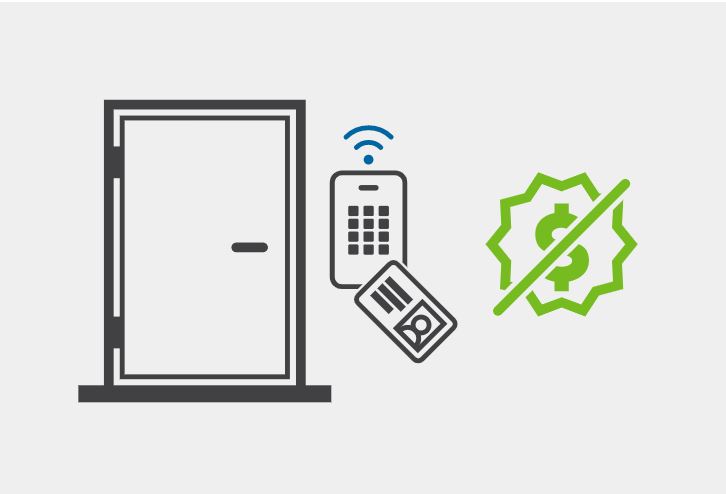 Free Access Control
We know security is a top priority for organizations of all sizes and there's no better way to secure your facility than with a fully integrated photo ID and door access control system. With every purchase of BadgePass Identity Manager, customers receive FREE Access Manager software. Even if you aren't ready to implement access control today, activating those licenses at a later date is extremely easy. Access Manager enables you to use your ID badges for secure door access, essentially turning those cards into keys and giving you access to audit trails of all access throughout the facility, emergency lockdown capabilities, accurate On-Site lists for accountability purposes and more!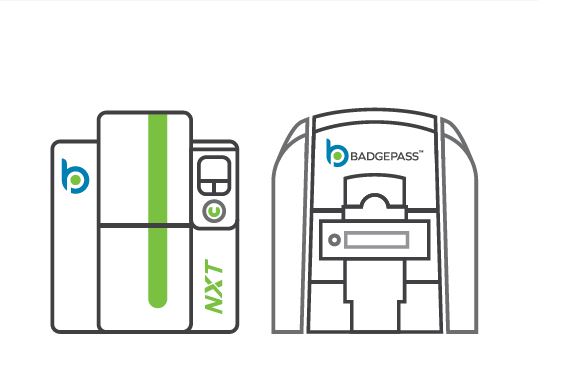 Compatibility with Multiple Card Printers
It's important that you have options when selecting your desktop card printer. As a result, BadgePass Identity Manager software is compatible with a wide variety of desktop card printers, ensuring you get the print quality, features and functionality you need out of both your software and hardware. BadgePass Certified printers offer an extra level of integration and support, guaranteeing the best possible card production experience.