A safer world; a better student experience!

See how Evolv is easily added to your Security Profile.
Transform School Culture and Security
Screen 4000 Students and Hour
Evolv Express™ Grabs Highest Spot in the Electronic Security Equipment Software & Services, "Inspection & Detection Equipment" Category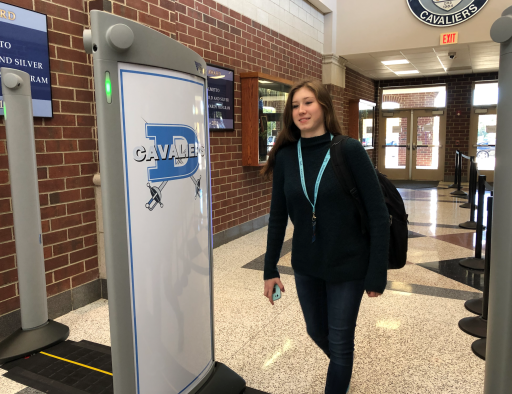 Its patented systems combine AI and sensors to differentiate and identify threats from personal items, allowing students to quickly pass through screening.
The technology, which can screen 3600 people per hour, does not require emptying pockets or removing bags and people can walk side-by-side through the detectors. The technology also allows for targeted searches, showing in real-time where the potential threat is on a person's body.
To ensure a successful implementation at schools, Evolv developed a proprietary implementation methodology in a "Playbook" that is provided to school customers during the deployment planning process providing best-practice insights into security system design, concept of operations, user support services, and staff training.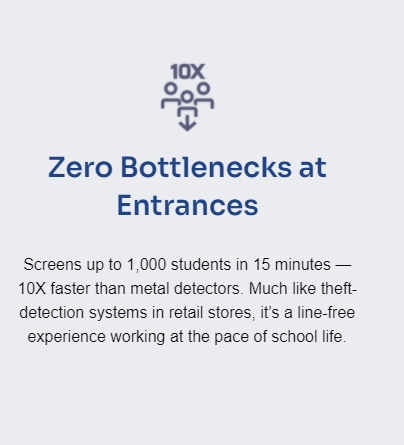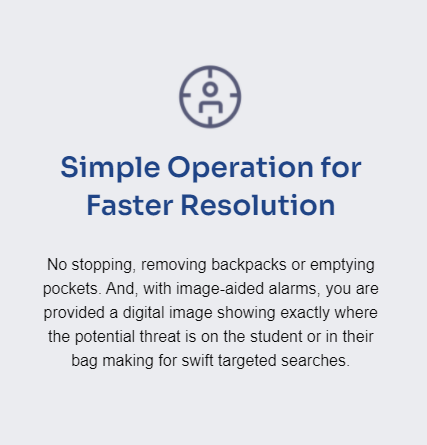 Provides 70% Savings & Operational Efficiency
With 10X the flow of metal detectors, far fewer systems are needed. And, by drastically reducing nuisance alarms, fewer staff members are required to operate the system.