The next generation of direct-to-card printing, the Halo Card Printer from
BadgePass was specifically designed for the evolving ID and security industry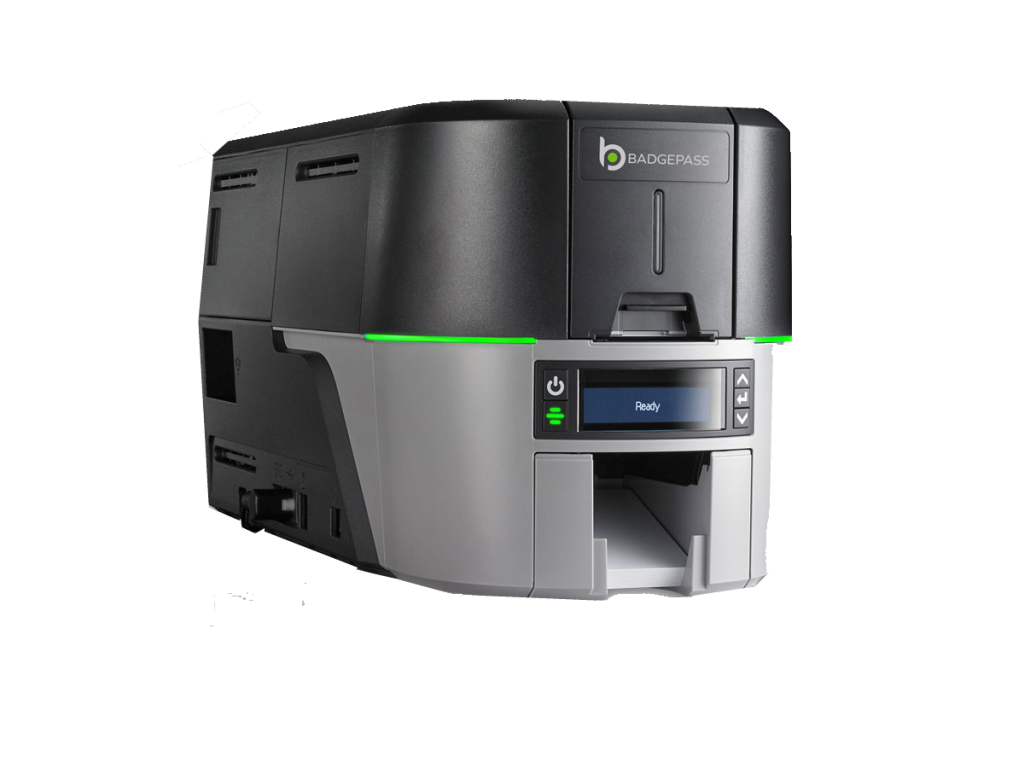 UNMATCHED SECURITY
The most secure card printer available, secure boot technology protects your
system from malware or viruses on bootup and the Trusted Platform Module
manages the printer's own certificates and keys. All data sent between the
software and printer is encrypted, keeping your cards and data safe and
secure throughout each step of the badge issuance process.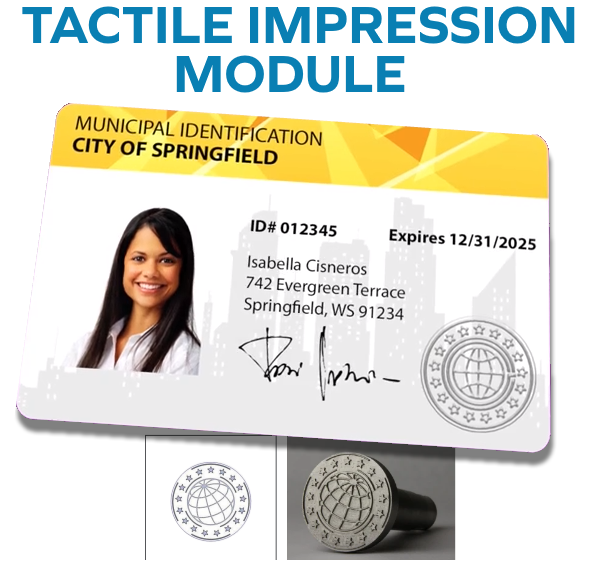 Security features added to cards protect from tampering and counterfeiting:
UV printing
Holographic laminates
Luster printing
Tactile impression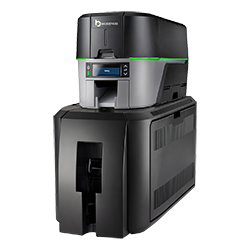 Optional Laminator
With a series of overlay and laminate options, the Halo Lamination Module works wonderfully for increased security for your identification cards.
Printing Performances
Up to 210 cards per hour front side YMCKT ribbon with front side lamination
Up to 185 cards per hour front side YMCKT-KT ribbon, back side KT with front side lamination
Up to 195 cards per hour (one side print and lamination with tactile) YMCKT
Up to 160 cards per hour (two sided printer and lamination with tactile) YMCKT-KT
Dual Side Side:
Color (YMCKO-KT): Up to 180 cards/hour
• YMCKT: 500 yield
• YMCKT-KT: 350 yield
• KT: 1000 yield
Overlays and Laminate
• Clear or holo topcoat: 1000 images
• DuraGard® clear or holo laminate (0.5, 0.6 or 1 mil): 350 images
• DuraGard® clear or holo laminate (1.0 mil): 300 images
• Clear DuraShield™ overlay**: 500 images