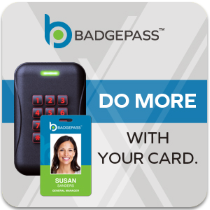 Electronic access control is often a major investment for an organization. The last thing you want to do is be locked into a situation where you have a proprietary solution and have something go wrong and be left with a system that cannot be updated, or expanded or even supported. Then be faced with a major overhaul of the complete access control infrastructure…and try to find money in the budget to do so.
Whether you're looking to control access to only a few exterior doors, monitor access to all entrances and exits at your facility and even remote facilities or branches, as well as a few interior doors, or control doors along with other openings l maybe even provide access control for lockers, cabinets or server racks with electronic locks, there are many choices to make throughout the implementation process.

How can you ensure that the components you're investing in today will give you the flexibility and freedom that you need tomorrow?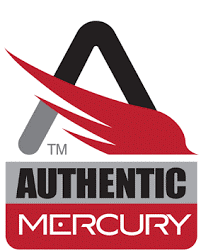 We believe in the value of open architecture hardware platforms, which is why we partner with the industry leaders in electronic door access. Our access control software, by BadgePass, is designed to work with Mercury hardware, the industry leader in open platform panels. Mercury controllers are designed and manufactured specifically for access control partners based on emerging technologies, changing industry standards and evolving network environments. http://www.mercury-security.com/partners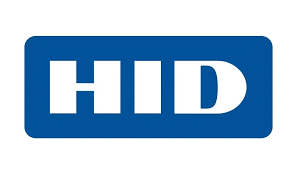 One interesting note is many people refer to their access control cards as their "HID Card" HID has long been an industry in prox and smart card technology along with their line of access control readers and software. HID now owns Mercury and that long history of quality HID has provided is reinforced in the Mercury line.
The biggest benefit of investing in an open architecture system is that it gives you freedom of choice. When you purchase a non-proprietary platform, you are no longer tied to the product line of a single manufacturer or even the support from only one security company. Instead, you can choose from any access control software that supports open platform controllers. The key is to create security in the processes and not just in the hardware. Having a local security partner is important as well, someone that understands your needs and is responsive in your support.

Not all access control providers carry open architecture hardware options. When selecting an access control partner, be wary of proprietary systems. An access control system can be a very large investment and you want to make sure that it's one that you will be happy with as your security needs evolve in the future. You should always require adaptable hardware and open architecture in any system you bring on board. By doing so this makes it possible for your partners to proactively meet dynamic system requirements and end-user demands.
Remember proprietary does not mean more secure, it means it is a one-off from the norm. Unique and only managed by minimal support entities…is that how you want your security handled?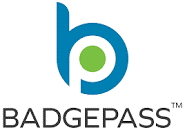 We believe BadgePass combines the best of all factors of security. Identity Management, Visitor/Vendor Monitoring and Most Importantly Access Control in one solution. Built on an open architecture that allows seamless implementation with Mercury panels, and a variety of market-leading readers – both hard-wired and wireless. And even integrate with video surveillance software to provide enhanced physical security. Leaders like Lensec, Video Insight, and others. Learn more about BadgePass here: https://youtu.be/GdPwZCoIf2g
Not only is BadgePass non-proprietary we take security to the next level and move your organization away from PROX technology. Proximity cards are easily cloned ( https://youtu.be/xDPrUNZHRBg ) leaving your system vulnerable. Moving to MiFare technology strengthens your security but keeps your budget intact. Still, have some prox card applications? NO problem, we can utilize multi-technology readers to allow you time to complete migrate to chip cards.
Diamond is proud to work with industry leaders and partners to provide true credential management including access control to the Tri-State Region. Give us a shot to show you how the BadgePass solution can make your Security Infrastructure more secure. We have over 36 years or secure identity management expertise.